Kristen Constantino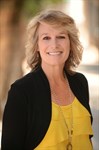 Realty World - San Jose Realty
1911 Willow Street
San Jose, CA 95125
CA BRE #: 00914309-Broker/Owner
Languages Spoken:
English
Direct: 408-978-5300
Office: 408-978-5300
Cell: 408-489-7653
Fax: 408-521-0891
kckristen@sbcglobal.net
Expertise Types:
Buyer Broker, Certified Notary, Condominiums, Foreclosure, Land, New Homes, Probate, Property Management, Relocation, REO, Residential, Residential Investment, Rural Land, Short Sale, Single Family Homes, Townhomes
Kristen Constantino
Kristen Constantino is the Broker and Owner of Realty World Constantino Team and Realty World San Jose. The office is located in Willow Glen (San Jose), California; also known as the Bay Area or Silicon Valley. Kristen was born and raised in Silicon Valley and began practicing real estate in the region more than 32 years ago when apricot and cherry orchards far outnumbered corporate campuses. Dovetailing with the region's world-changing industrial growth, she has played a pivotal role in the maturation and vast expansion of Silicon Valley real estate.
In 1986 Kristen joined Coldwell Banker in Campbell and later went on to partner with her mother, Mickie at Meridian Realty. Together they went on to handle the grand opening of Contempo Realty in Willow Glen. After many years of success at Contempo Realty, they moved on to Prudential California Realty in Los Gatos and were recognized for sales performances that earned the Chairman's Circle Member Award as the Top 1% [of agents] for sales production in the United States. in 2003 Kristen went on to open the Realty World Constantino Team Franchise as well as Realty World San Jose.
With Realty World Constantino Team and Realty World San Jose, Kristen actuates a guiding philosophy of her life and career: that by making deliberate choices, people have the power to enjoy longevity and security in their legacies.
Kristen Constantino is married to her husband, Mel Lopus; together they have two children, Lea and Luke. Recently, they have added to their family, a sweet and loving Golden Retriever, Kody.
Experience
Chairman of Grievance Committee in 2018
Broker and Owner of Realty World Constantino Team and Realty World San Jose
Senior Real Estate Specialist
Corporate Relocation Services at Contempo Realty in 1989
Joined Meridian Realty in 1988
Sold New Custom Homes for Pinn Brothers Construction
California Real Estate Sales Licensed in 1986
California Real Estate Brokers License in 2000
Obtained her Notary Public for the State of California, since 1986
Licensed in Real Estate for over 32 years
Expertise
Residential Resale
Single Family Homes
Condominiums & Townhomes
Residential Investment Income Properties
Land Sales
New Custom Home Subdivisions
Buyer and Seller representation and Corporate relocation with reputable companies such as Apple, Facebook, Google, Yahoo, Ebay, Cisco, Lockheed, Sony, Intel, AT&T, General Electric, Adobe, Netflix, and the City of San Jose
Short Sales
Foreclosures
Probate
Property Management
Certifications
Certified Notary Public
Corporate Relocation Certification
Reo and Short Sale Certification
Senior Residential Specialist
Continued Education: National Association of Realtors (NAR), California Association of Realtors (CAR), and Santa Clara County Association of Realtors (SCCAOR)
Accomplishments
Chairman of Grievance Committee 2018
Chairman, San Jose Real Estate Board Inaugural Committee
Committee Member of San Jose Real Estate Board Can Tree Committee
Valley Medical Hospital Volunteer in the Burn Unit.
Make a Wish Foundation Volunteer
Purple Heart Volunteer
Homeless shelter volunteer and food service
Meals Ministry Calvary Chapel
Education
University of Phoenix, San Jose, California
West Valley College, Saratoga, California
Branham High School, San Jose, California
Mickie Constantino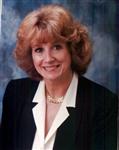 Realty World - San Jose Realty
1911 Willow Street
San Jose, CA 95125
CA BRE #: 00602003
Languages Spoken:
English
Direct: 408-464-7655
Office: 408-978-5300
Cell: 408-464-7655
Fax: 408-978-5046
cmickie@me.com
Professional Designations:
CRB, CRS, GRI, RAA, REALTOR, SRES
Expertise Types:
Buyer Broker, Relocation, Residential, TIC
Born in Chicago, Illinois, as a small child Mickie moved to Santa Clara County. Since that time, she has lived in San Jose, attending Campbell High School, San Jose State University, and West Valley College.

In 1976 Mickie became interested in a real estate career. She joined American Realty as a REALTOR® Associate. In 1977 she joined Meridian Realty and subsequently obtained a Broker's license in 1979 to become managing partner and owner of Meridian Realty. In 1983 Mickie founded C & C Enterprises, a real estate sales and property management company of which she was President and Owner. In November 1989 she became managing partner of Contempo Realty's WilIow~Glen office. In 1992 Mickie became a partner and Vice President of Development for The Prudential California Realty.
Some of the degrees and credentials Mickie holds are:
Faculty Member of the California Association of REALTORS®
President of RE InfoLink 1992-1994 (Now MLSListings.com)
President of San Jose Real Estate Board 1988
Teaching Credential for the State of California
AA Degree in Business & Real Estate from West Valley College
Certified Financial Planner (CFP)
Seniors Real Estate Specialist (SRES)
Certified Residential Broker (CRB)
Certified Residential Specialist (CRS)
Graduate Realtors Institute (GRI)
Leadership Training Graduate (LTG)
Real Estate Certificate (RECI)
Certified Real Estate Appraiser (CREA)
Relocation Specialist (RRC)
Official Spokesperson for the National Association of REALTORS®
Some of the Awards and Commendations Mickie has received are:

REALTOR® of the Year, 1987
Woman of the Year, Beta Sigma Phi, 1970
REALTOR® Political Action Committee Life Member Award, 1989
President's Circle Award, 1989
Chairman's Circle Award, 1992,93,94,95,96,97 Top 1% in production for The Prudential California Realty
Mickie taught Real Estate Courses for the California Association of REALTOR®, San Jose Adult Education, San Jose City College, De Anza College and the San Jose Real Estate Board since 1981.
RE InfoLink (The Bay Area Multiple Listing Service)
Chairman of the Board and Founding Member 1991-1995
San Jose Real Estate Board:
President                   1988
1st Vice President      1987
2nd Vice President     1986
Treasurer                   1985
Secretary                   1984
Director                     1984-1991
California Association of REALTORS:
Director    1983-1997
Regional Vice President    1990
National Association of REALTORS® Director    1989-1996
State of California-Commissioner of Real Estate Task Force for Continuing Education Testing
Planning Commissioner for the City of San Jose
Chairman of the Santa Clara County Assessment Appeals Board, 9 years
President and Commissioner of the Santa Clara County Sister County Commission
Host of TV Show-'Real Estate and You' for one year, 1988